CoverUp Installation Instructions
CoverUp Installation (step by step)
Remove protective cover from front.
Remove handles & trim from fixture.
Be sure wall and tile surface is clean, dry and free of obstructions.
Using an adhesive caulk, run a bead around the BACK of the cover up.
Position cover over wall, making sure it is in position & level the tile groute/tile. Press cover up firmly against wall.
Replace handles & trim.
Allow to dry at least 2 hours.
Complete installation with Tub & Tile Caulk around entire exterior edge of cover.
To avoid water spots and for general cleaning purposes, use a quality spray.
Do not use abrasive cleaners.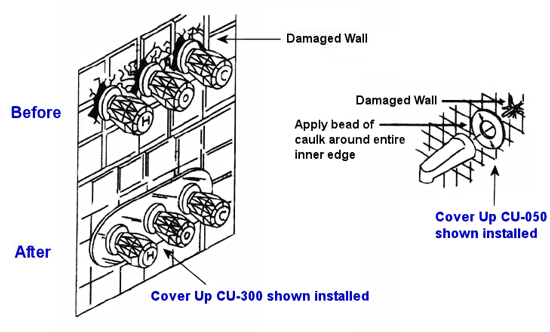 1-800-473-1803
PPP Manufacturing Company. All Rights Reserved.